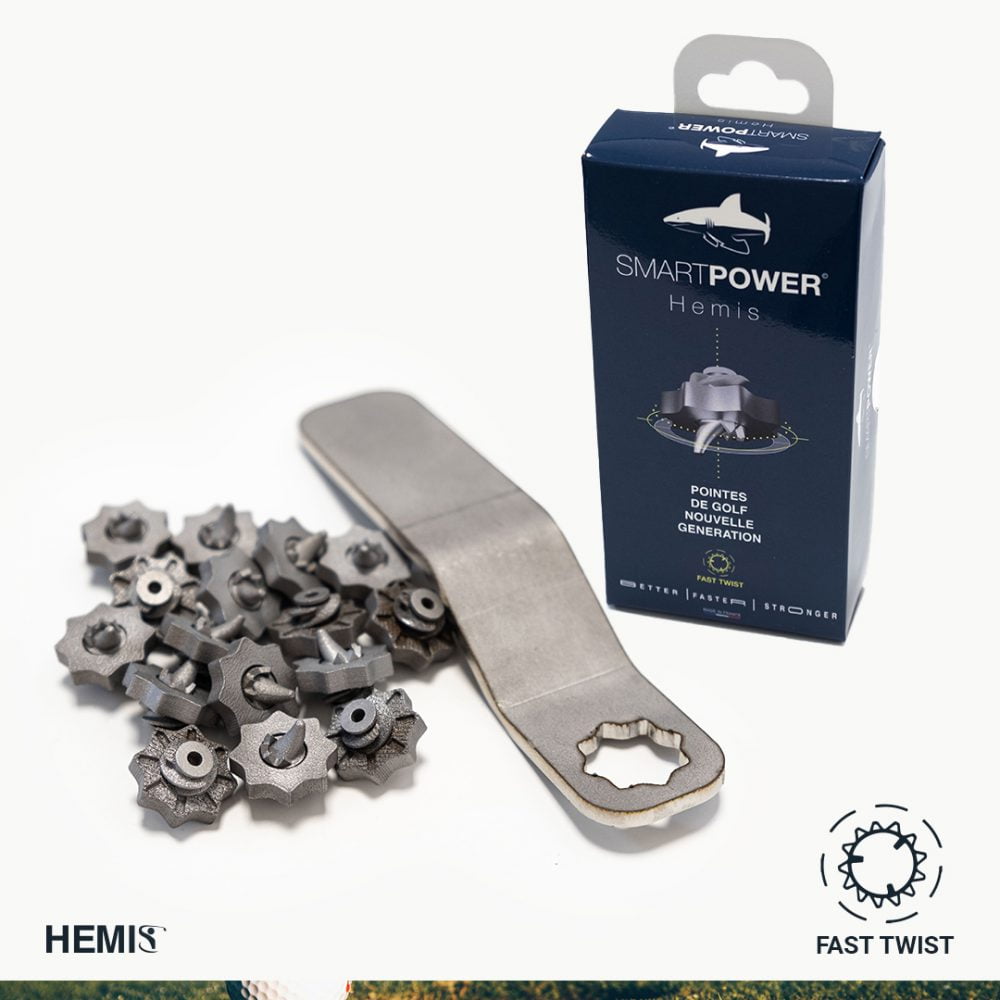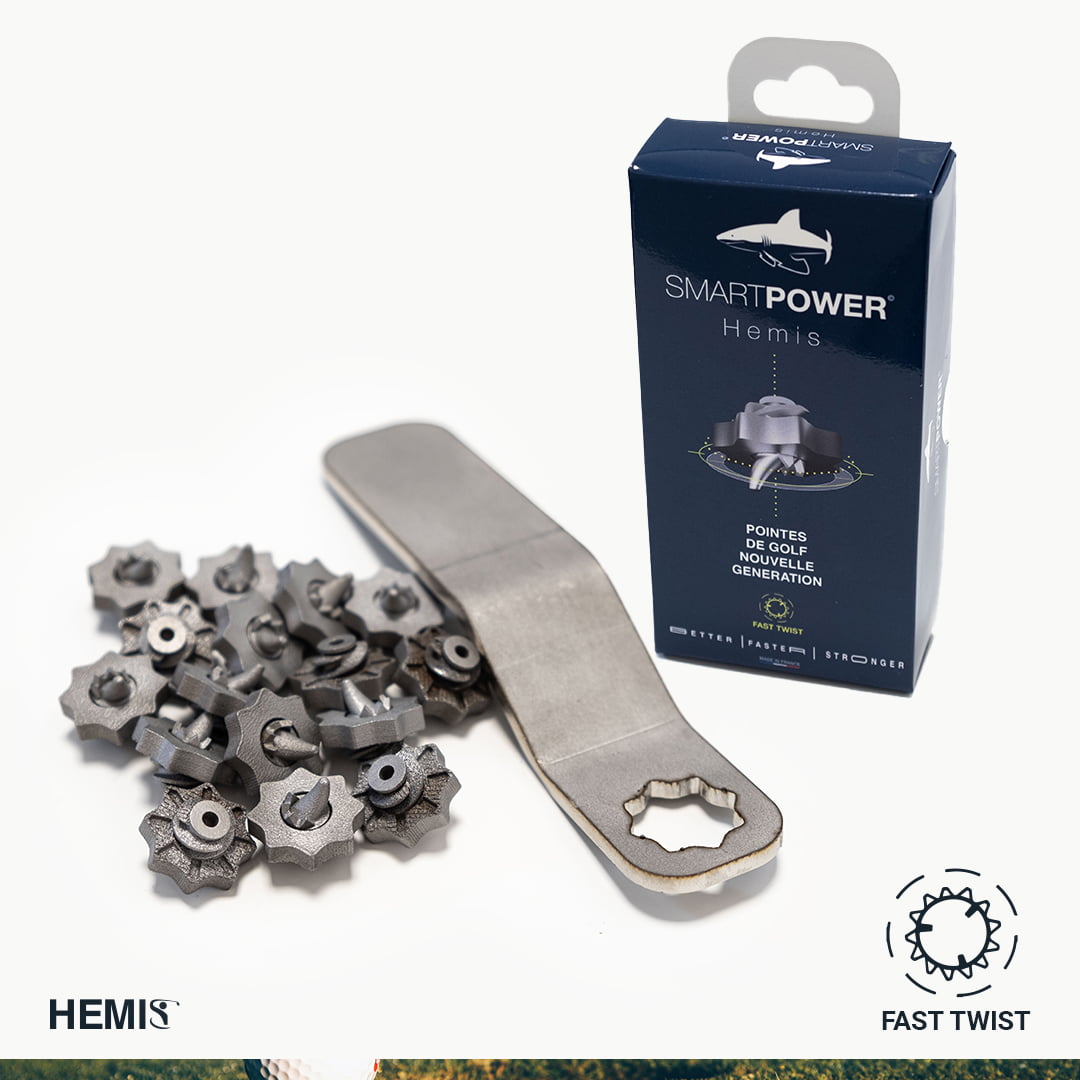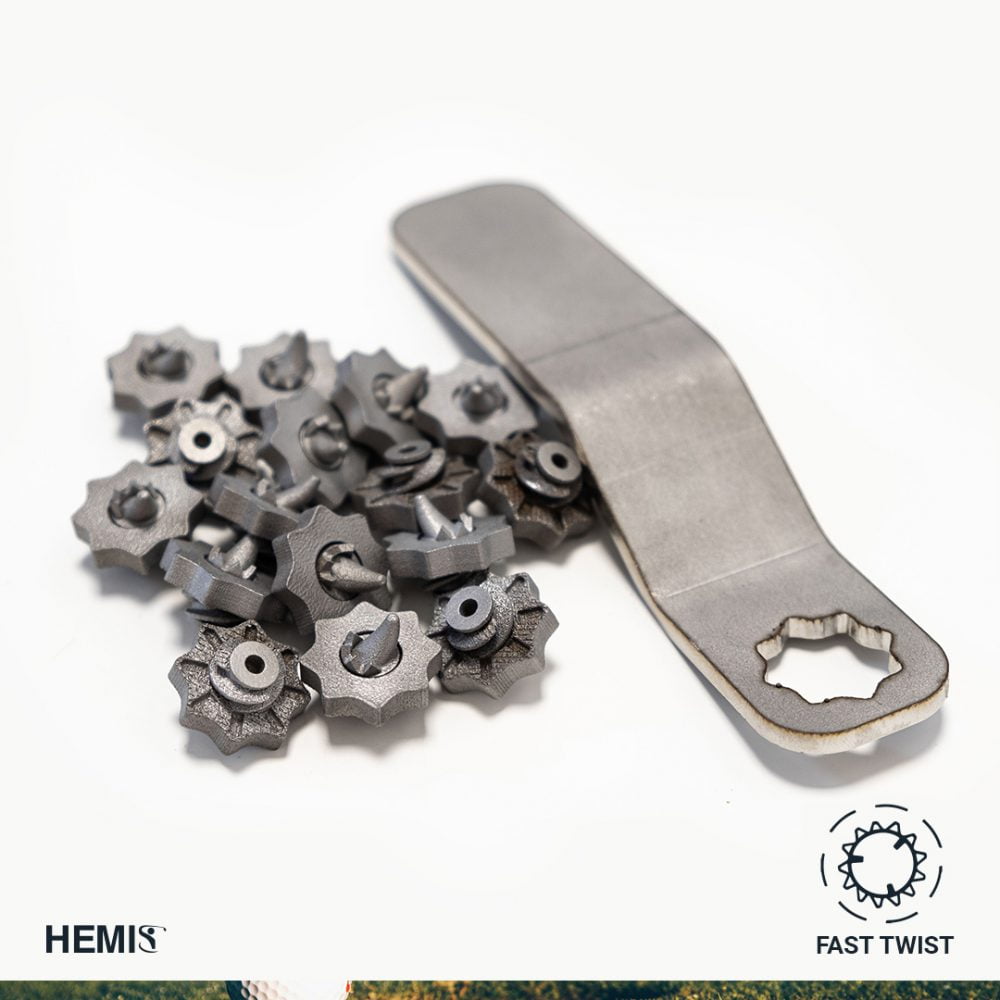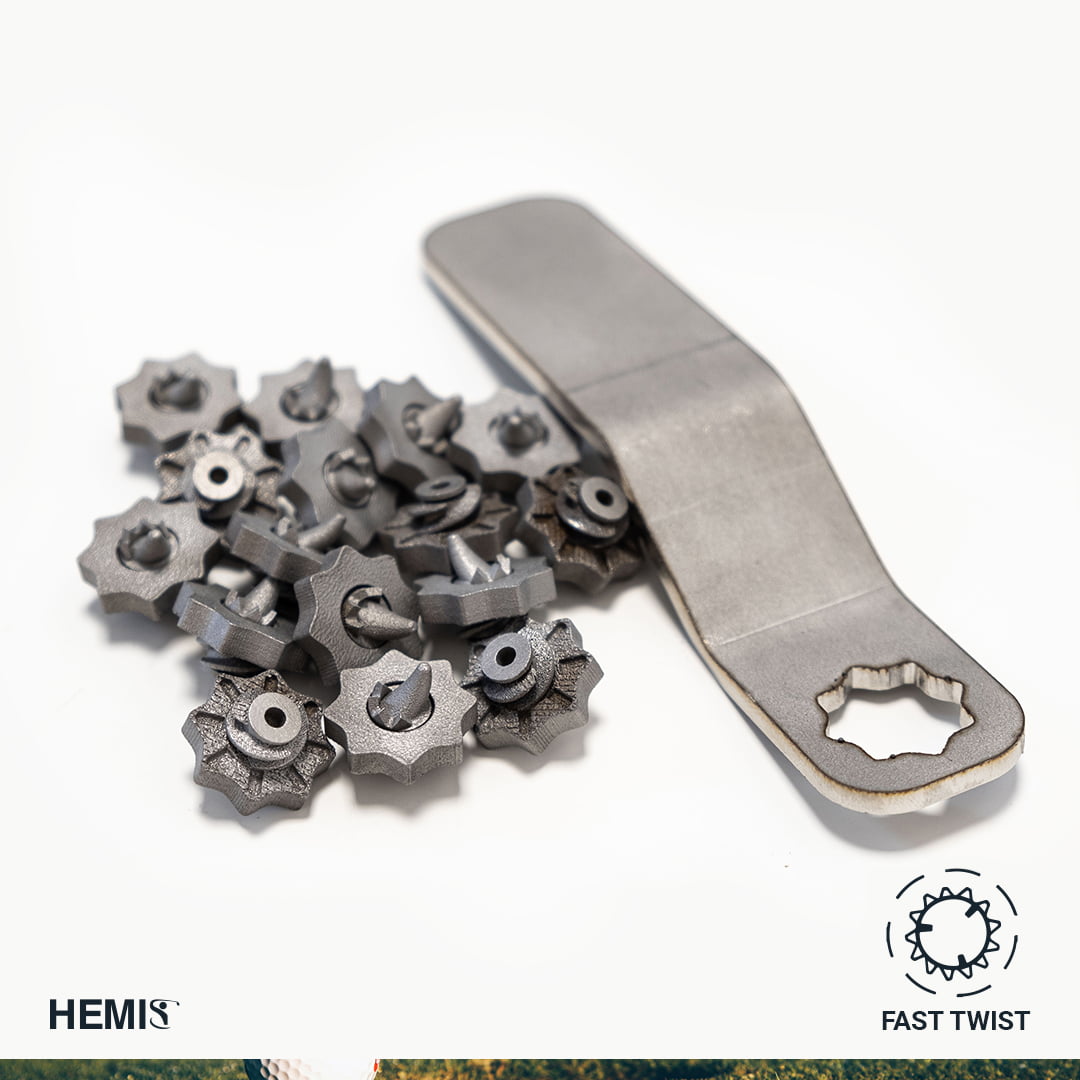 18 Hemis Golf Studs
Type FAST TWIST
$68,28
The HEMIS is here!
Equipped with "ClawEffect" Technology and a futuristic design, it brings an unprecedented innovation in the world of Golf. Improve your grip, your sensations and gain in comfort thanks to our new generation tip 100% Made In France. Finally, thanks to its orientation, adapt your configuration according to your playing style.
Available in very limited quantity.
Package content: 18 crampons + 1 tightening wrench.