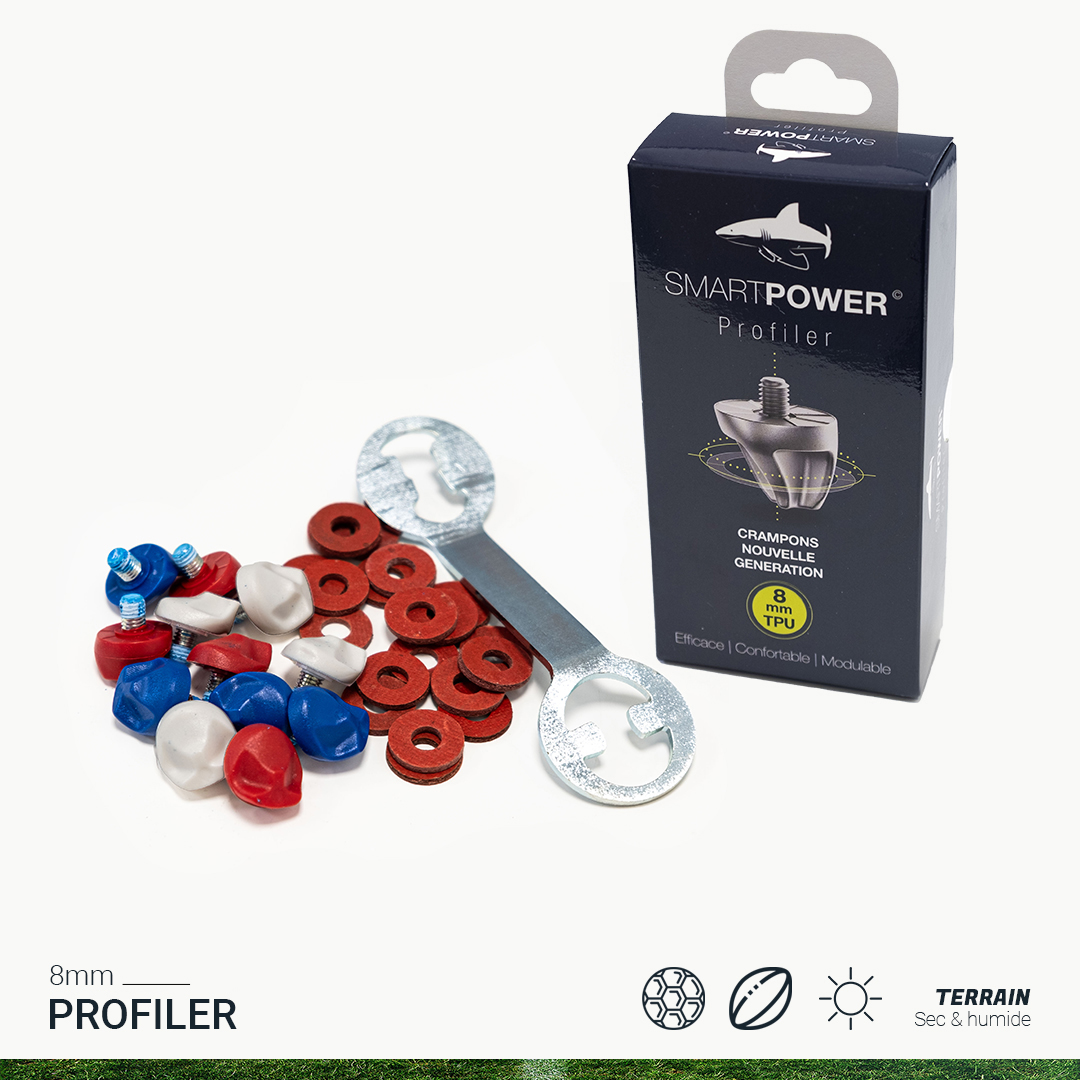 Football and Rugby Plastic Screw-in Cleats
8mm - Premium pack
19,90€ – 22,80€
The performance is played at a few millimeters.
Thanks to our plastic crampon Made in France intended for very dry and synthetic, benefits from exceptional grip and enhanced sensations.
Adapte ta configuration à ton style de jeu et deviens le plus
rapide grâce à ce crampon toute nouvelle génération.
12 crampons 8mm plastic blue, white, red for all brands of shoes * + 20 adjustment washers + 1 adjustment key.
*Except for the Adidas 6 studs shoes.