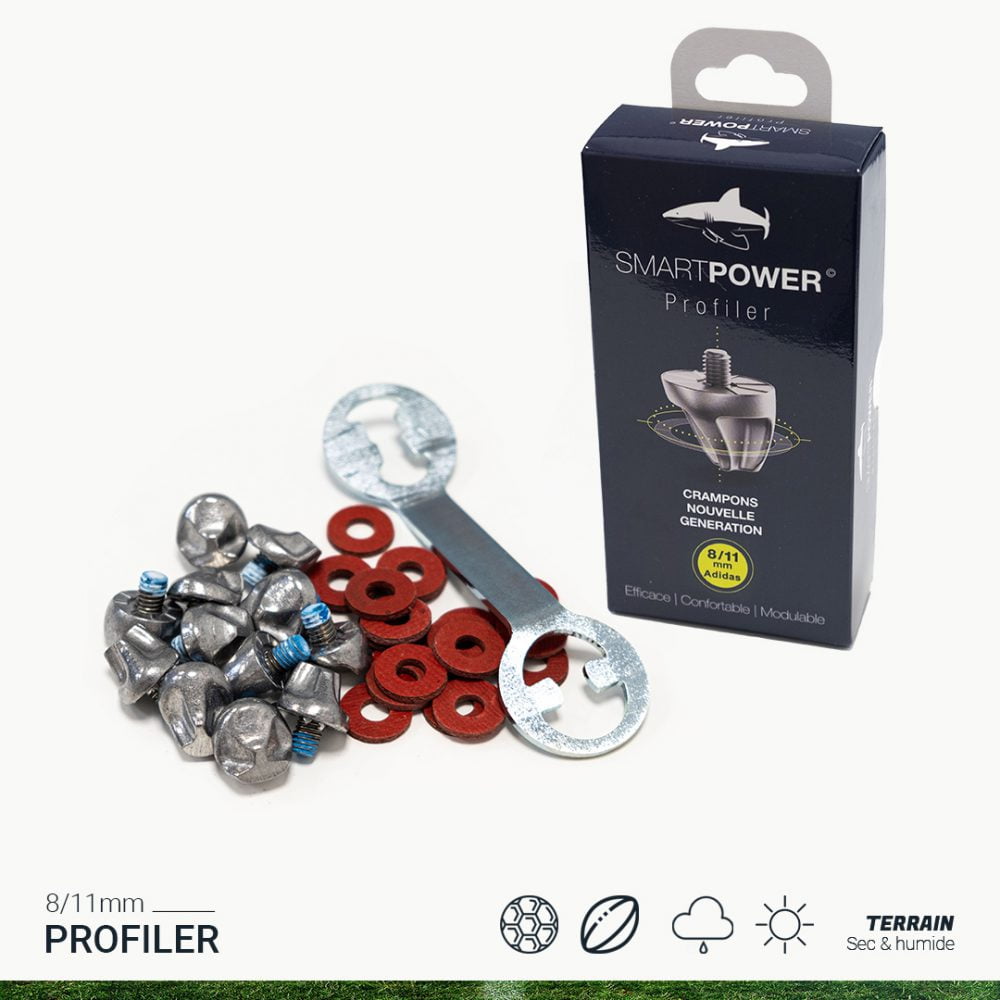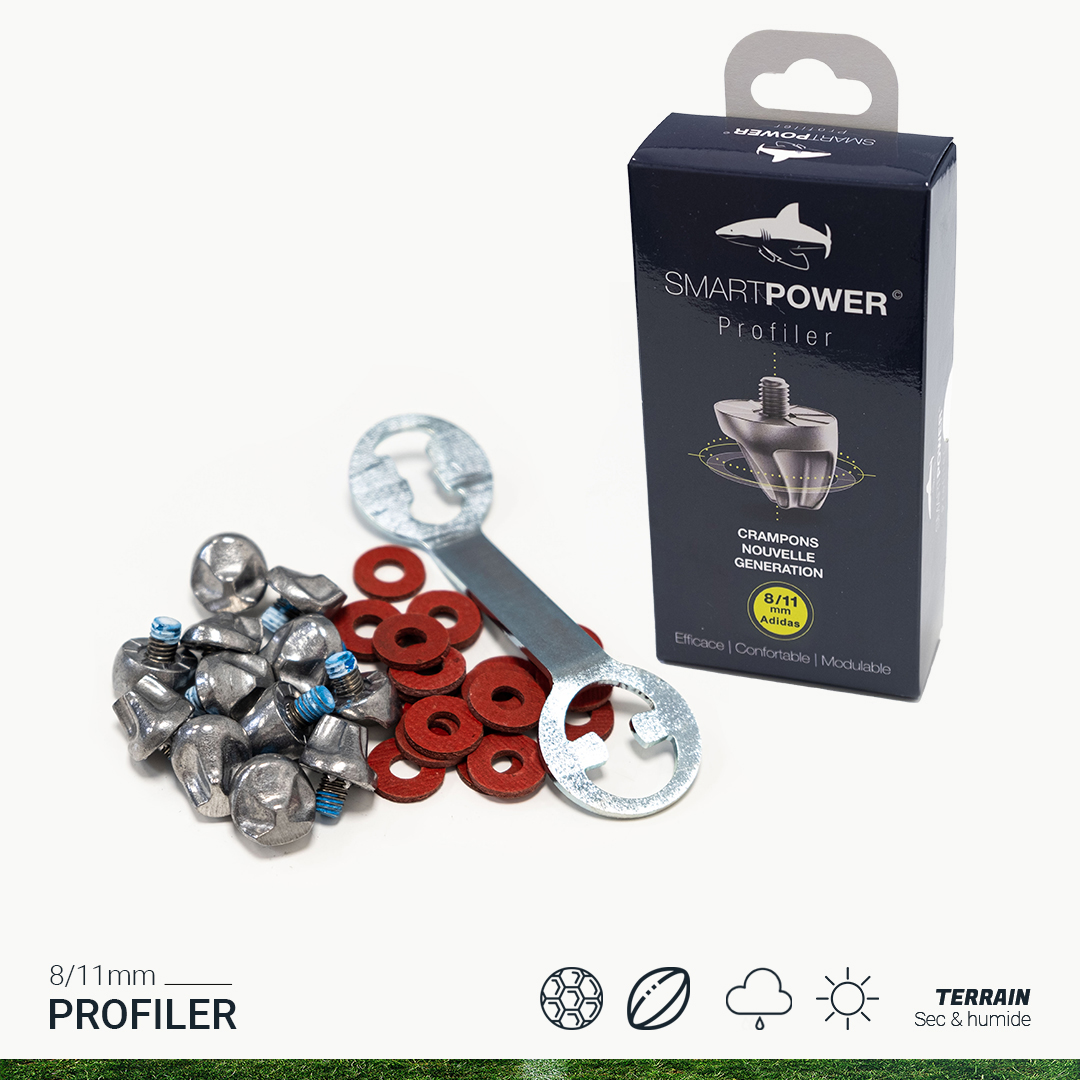 Screw-in football and rugby cleats
8 / 11mm ADIDAS - Premium pack
24,90€ – 27,80€
The performance is played at a few millimeters.
Tent, dare and make a difference on the ground fat thanks to our new generation aluminum crampon.
Enjoy a exceptional grip and of sensations
reinforced thanks to their streamlined shape that gives you that "claw effect".
Finally, adapt your configuration to your feeling and your style of play.
8 crampons 8mm + 4 crampons 11mm for Adidas shoes * + 20 adjustment washers + 1 adjustment key.
*Only for vsAdidas shoes 6 studs (except Kaiser & Copa old generation).